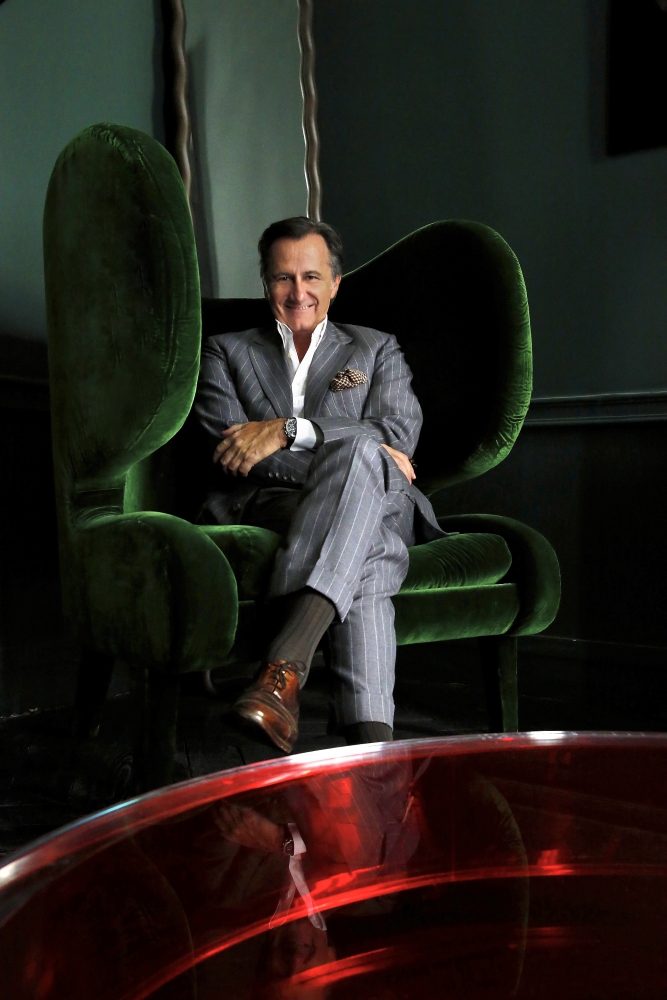 In the ambience of a Parisian apartment on the Rue Saint Honoré, L.O.V.E Editions presents the limited edition pieces designed by Jérôme Faillant Dumas.
The heart of the collection is the unexpected – The Elephant Chair, The Puddle Table (Table Flaque), the impact of the Sweetie Table in glass and plexiglass, or the endlessly adjustable Culbuto Lamp – each piece showing Jérôme's love and respect for the strict dictates of Haute Couture and the luxury heritage of the French Grand Marques, a world that he knows so well.
Furniture and objects combine fine materials (wood, metals, alabaster, nubuck…) with simple classic proportions. The feel is both timeless and contemporary.
The Designer
Jérôme Faillant Dumas has put his practical and artistic talents at the service of some of the greatest names in the French luxury sector including Yves-Saint-Laurent, Chanel, Dior and Guerlain, especially in the vital business of re-invigorating their appeal into the 21st Century without loss of individual style and quality.
While continuing his work as consultant Artistic Director for various companies, Jérôme has also designed homes and apartments for private clients, making exquisite new furniture for today's interiors.
L.O.V.E Editions now makes it possible to see and appreciate his work.